Reconstruction of Workplace in BENLG
15-11-2019
Hello guys, today I am going to introduce you the renew workplace of BENLG VEHICLE.
As we know the development trends of electric vehicle(including scooter/bike/motor) is getting better and better. The feedback from the China market shows that EV's sales quantities is rising as the Chinese hometown is developing very fast.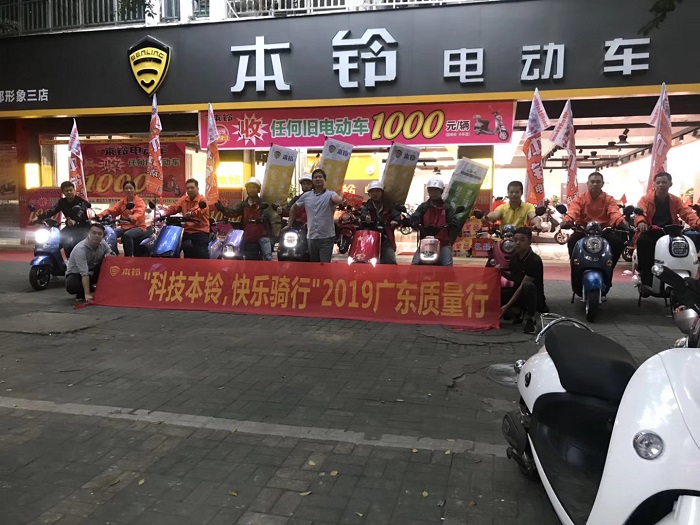 Also in the 126th Canton Fair, we had well-communicated with customers from all over the world, which shows that many countries made very favorable policy for EV including Tariff Preference and Subsidy, to encourage the EV development in a great extent.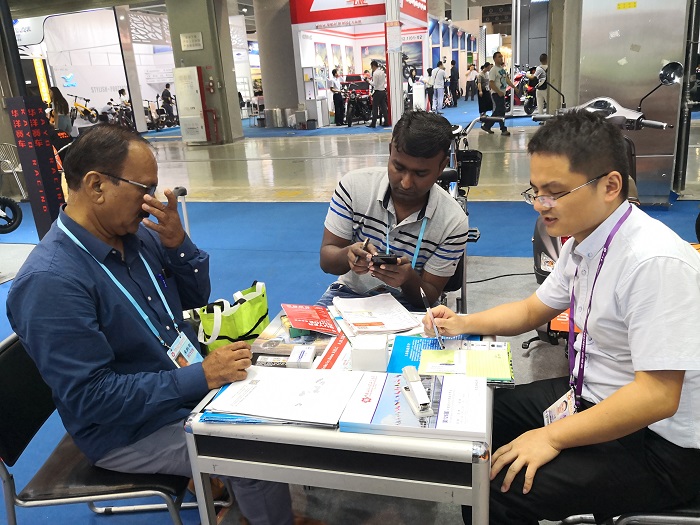 To meet with the increasing demand of market requst, BENLG made a reconstruction project and now it's almost finish. Firstly I am going to show you the "Air Bridge". This is a hanging system for the finished EV, when they well-assembled from the assembly line and tested by our technicist, these electric scooter or electric bike will deliver to the warehouse by this so call Air Bridge, then go to each different area for stock.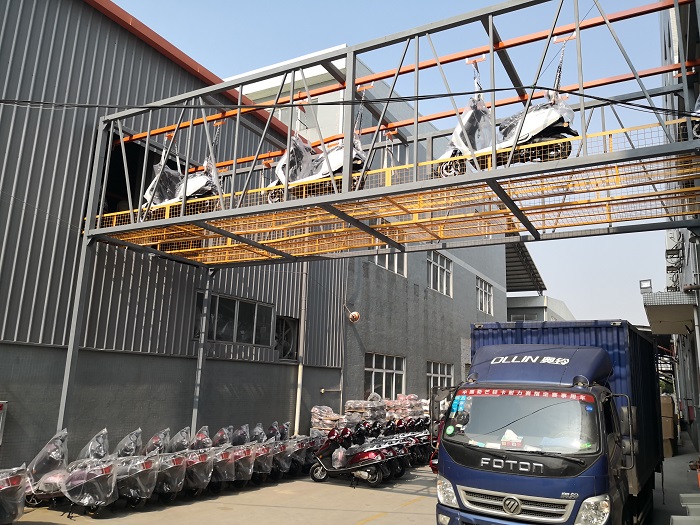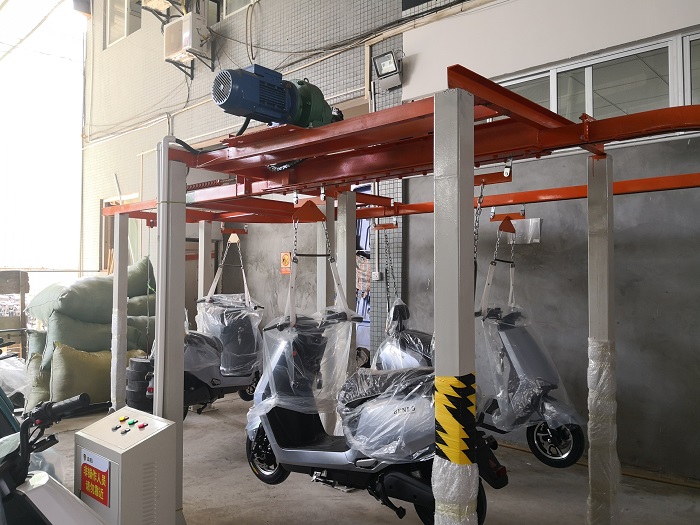 Next is the test area, after assembled every scooter/bike/motor will be 100% test by our technicists. In this area we will test the lights/horn/throttle/brakes, then the finished one will go to the air bridge and deliver to warehouse.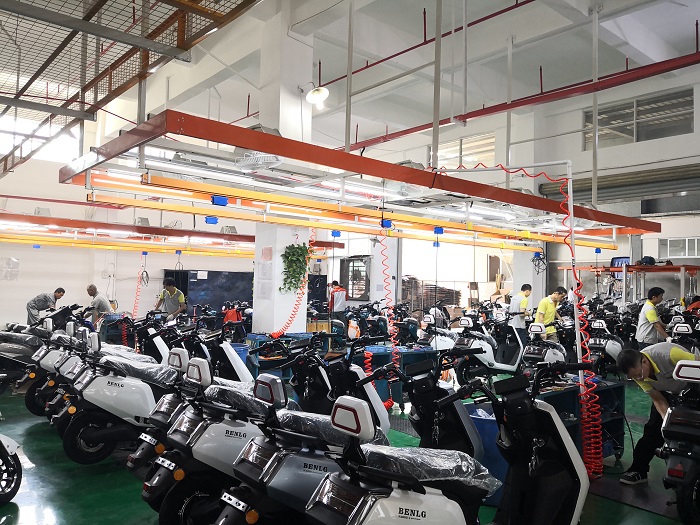 Then is our assembly line the renew work place, with the loaded rail hanger the parts of EV will deliver to the assembly line one by one and continuously, our staff will easily unload and start to assemble the EV. The fans and bright lights creat a comfortable working envirnment for staff, and with the semi-automatic assemble system will make the manufacture more efficiently.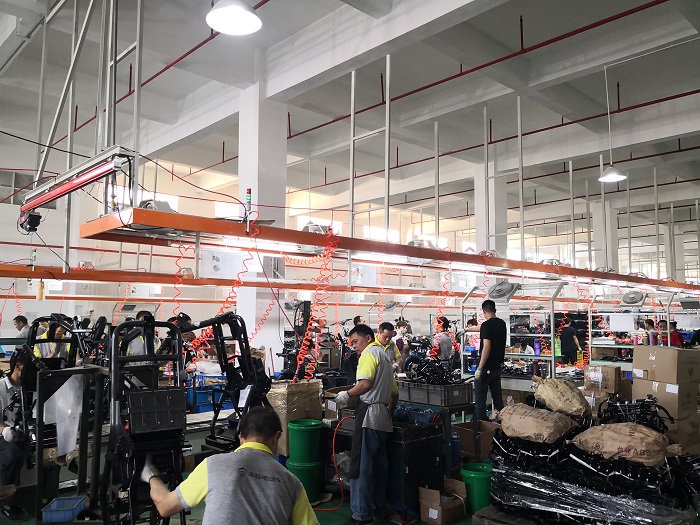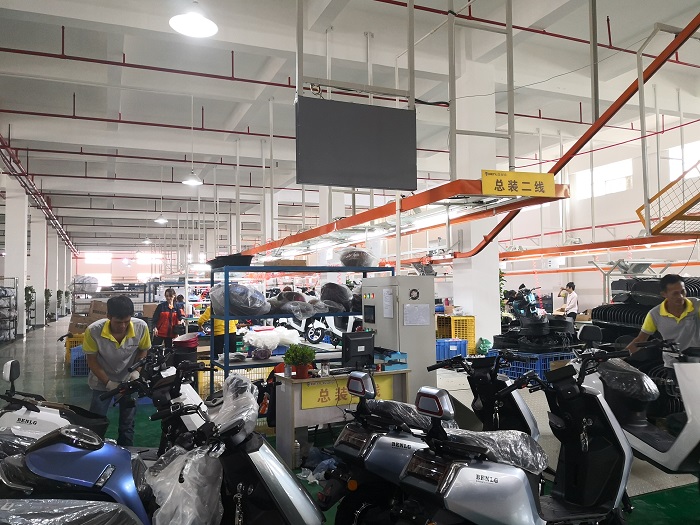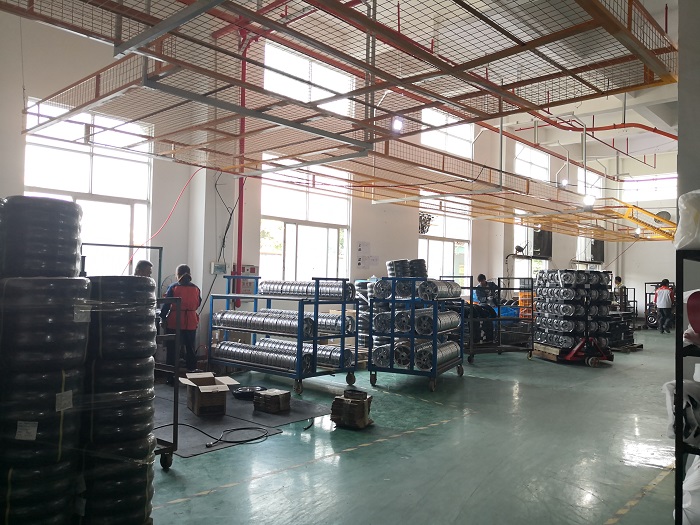 And the area B is still under constrcution, which for deliver the parts to the assembly line and will be finished by next month.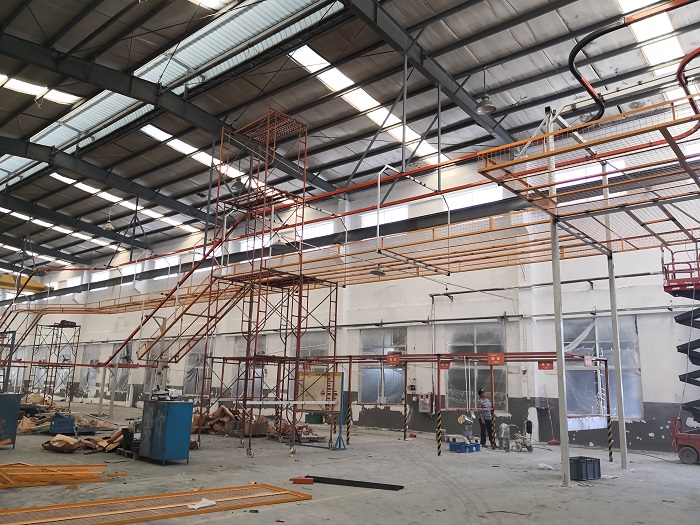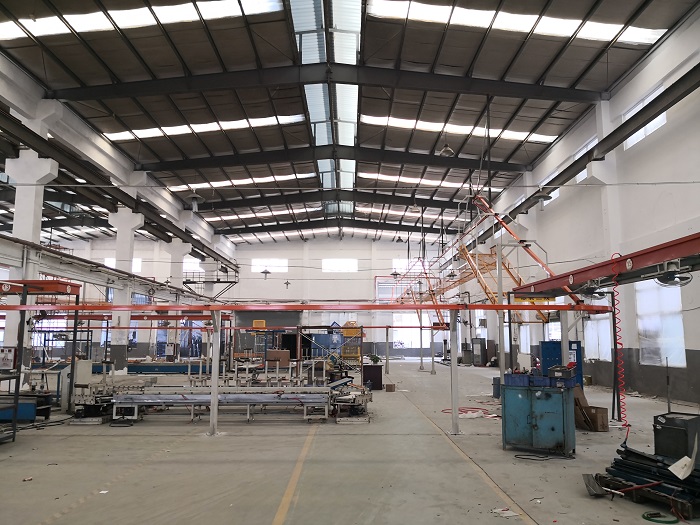 At the end we also prepare a suprise for you guys! Please have a look and guess what is this?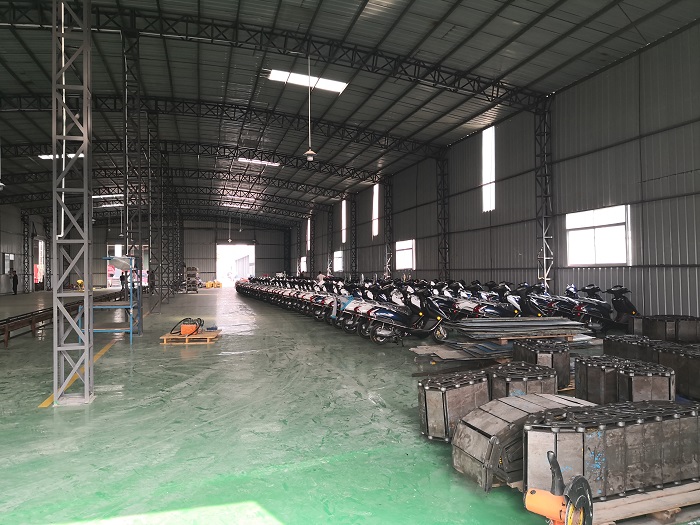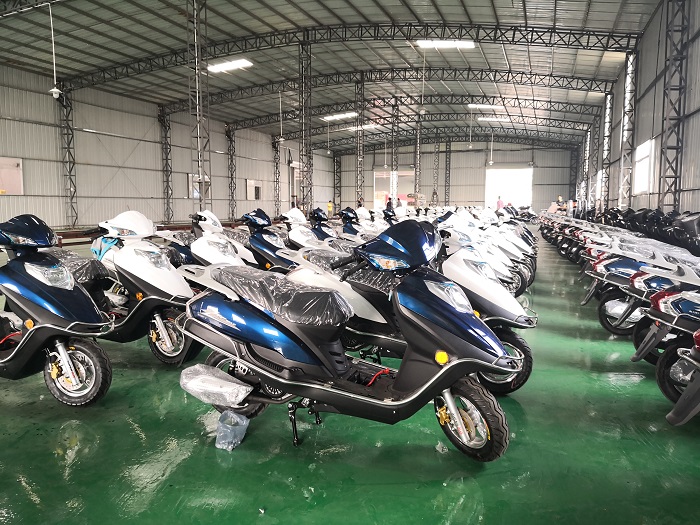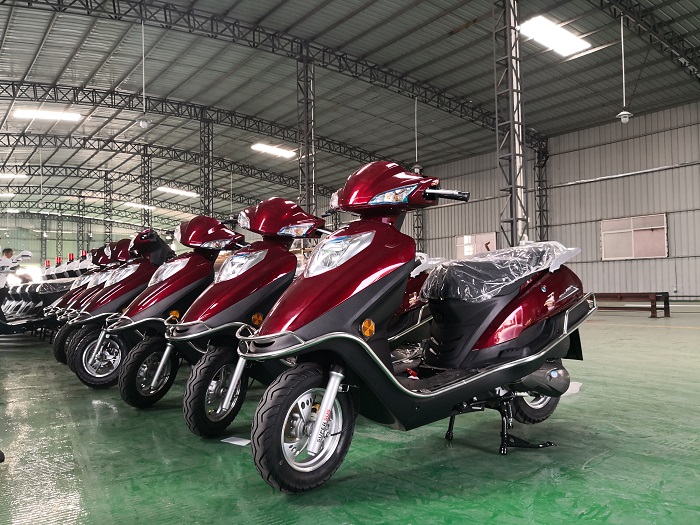 This is our newest production line for motorcycle! With our own brand, our engineer team design and improve the performance of the motorcycle, which already get the certification of Chinese Standard 4th. The constrcution will finish soon and our product motorcycle will produce batch by batch, then deliver to all over the world.
Thanks for watching guys! Hope you like our news and for more information please contact us by email, we will surely reply as soon as possible!
Sincerely Yours!